Leisure-activities and facilities in the surronding area
On the spot • Within a perimeter of 7 km • 15 to 80 km • And also…


On the spot

Delivery of baskets of vegetables and organic bread on demand.

Walks; road and off-road cycling.
Our hamlet is also on a rambling route.
Swiming in the pool Chidren games and board games for all ages.
Experience life on a authentic French farm.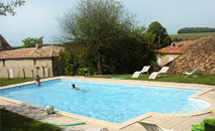 Within a perimeter of 7 km

Shopping and medical facilities of all types at BROSSAC
Horse riding Fresh water lake with a beach and swiming facilities and restaurant.
The "circuit " of Romanesque churches.
Night markets.
The European hot-air baloon championships at MAINFONDS during the first week-end of August..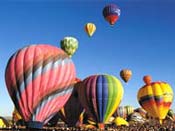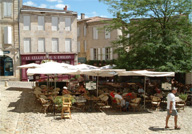 From 15 to 80 km

Golf at PILLAC.
At CHALAIS you will find the famous market, horse riding and horse trials.
Visits and exhibitions at numerous- CHÂTEAUX périgourdins -castles in the Périgord and surrounding area.
Swiming in the sea at ROYAN.
Explore the zoo at LA PALMYRE.
Visit the whales and the other creatures at the sea aquarium at La ROCHELLE.
At ROCHEFORT there is the reconstruction of the famous ship l'Hermione, which carried Louis XI: see the Hermione in ROCHEFORT
Visit the ancient town of SAINTES where you can still see the fine Roman amphitheatre.
Don't miss the guided tours of the famous cellars of COGNAC.
Take advantaged of the splendid natural hot water spa bathes at JONZAC.
Discover the famous museum of cartoons and graphic crawding at la Cité de la BD and the others museums of 'ANGOULÊME.
Taste the "grands crus - at SAINT ÉMILION.
Visit the historic and preserved town of AUBETERRE and the monolithic church.

top page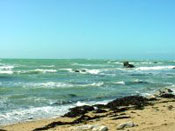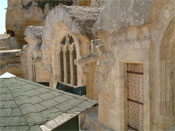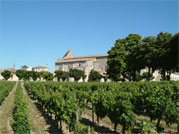 And also… discover

The gastronomic delights of the Charente region in all of the restaurants and inns…
Cognac, Pineau and Bordeaux.
Specialities containing ducks fatty, livers, crystallized, etc

top page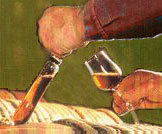 Home Page